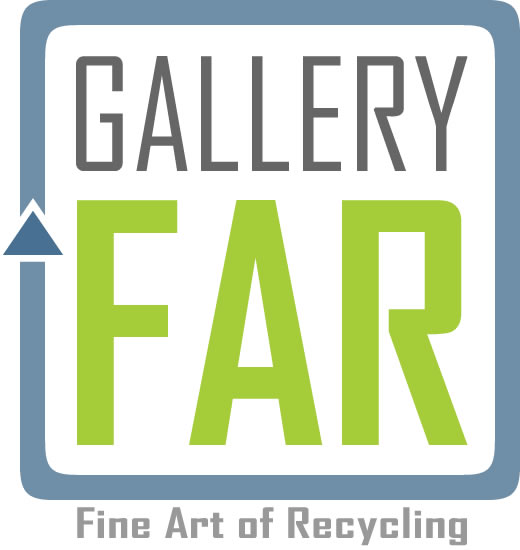 Gallery F.A.R. (Fine Art of Recycling) is managed by Chatham County's Resource Conservation Education Center located at 1321 Eisenhower drive. We are looking for sculptors, painters, mixed media artists, textile artists, and photographers who want to show their work in Gallery FAR. We're looking for emerging artists of all kinds who want to participate in our exhibitions throughout the 2017 year. The two main requirements are artist work must contain at least 70% reclaimed material and be "G" rated.
There are no fees or charges and sales of all work are retained 100% by the artist. We only require an in-kind donation of time to host lectures, gallery tours, workshops, or other educational programs.
Please submit proposals here:
Gallery FAR Artist Questionnaire

Or via mail:
Resource Conservation Education Center
Gallery F.A.R.
1321 Eisenhower Drive
Savannah, GA 31406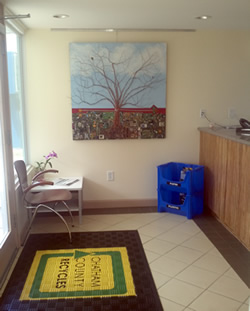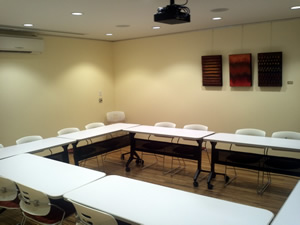 Gallery F.A.R. (Fine Art of Recycling) is managed by Chatham County's Resource Conservation Education Center. This facility exists to empower our community to conserve natural resources through promotion and education of the visual arts, via the display of contemporary mixed media design and fine crafts by local and regional artist. Gallery F.A.R. serves and responds to Chatham County's community with exhibitions and educational programs that strengthen awareness and stimulates dialogue through artistic expression. Proposals are accepted from individuals for non-degree seeking exhibitions. Artist work must contain at least 70% reclaimed material.

Gallery FAR Exhibition Contract
Gallery F.A.R. presents gallery tours, workshops, lectures, and other educational programs related to exhibits and mission whenever possible. We require our exhibiting artist to work with us in offering these valuable learning opportunities for the public. Resource Conservation's staff, together with each exhibiting artist, will cooperatively agree upon final works chosen for exhibition. Images/photos submitted with proposals must be of work to be considered for exhibition only. Artist selected to participate will agree to show works chosen by Chatham County, and will plan exhibitions in accordance with the Center's mission.
Gallery F.A.R. invites you to participate as a project planner in its 2011 Visiting Artist Initiative. This initiative will create a sense of community, based in volunteering and outreach to act as a cultural resource and to provide quality arts experiences for a diverse audience.
The initiative is structured to provide sequential, direct art making experiences that are age appropriate for State art education. Program structure emphasizes experimental learning that nurtures skill development.
This program would consist of a visiting artist teaching a maximum of 10 hours at your organization. The hours will be structured to the individual organization's schedule. Curriculum and supply costs are absorbed by the Resource Conservation Education Center. The only expectation of the partner institutions is the provision of space, supporting educational staff, and student participants.
At the conclusion, the finished works will be exhibited at Galley F.A.R. along side the visiting artist's personal work. The students will have the opportunity to assist with the hanging of their works and to participate at the exhibition opening.
For additional information contact:
David Nash
Environmental Program Coordinator
Chatham County Public Works & Park Services
1321 Eisenhower Drive
Savannah, GA 31406
(912) 652-6856